The FBI paid almost 1 billion Rwf to just get into Farook's iPhone 5C
Posted By: Tony Karera - On:25/04/2016
Intelligence agencies and encryption are two ennemies that recently collided, that is to refer to the Apple v. FBI row that did not left anyone unacquainted. Data privacy led Apple to manufacture one of the most powerful encrypted phone systems in the world, notoriously known to have not been breached. However recently, the FBI was able to unlock a
The whole world was excited to hear probably one of the most heated court cases ever in history; that is none other than the Apple v. FBI case. The case did not, fortunately, go to court because the FBI was able to unlock Farook's iPhone without Apple's help.
It is on this 21st May, James Comey -- FBI head --  reported, in the Aspen Security Forum that took place in London, that the FBI paid for the job of unlocking the iPhone a huge sum of money, that even the FBI Chief, from his words, did not get in his 7 years and 4 months of service.
The Guardian reportedly says James Comey's annual salary is $180,000. If you make the maths by multiplying his annual salary for all the time he served at the FBI, you find $1.2 million, let alone the other 4 months he worked as well. Put into Rwandan francs, one finds that the amount that was paid by the FBI to unlock Syed Farook's iPhone is 982,800,000 Rwf. This news is a courtesy from UK newspaper The Guardian, whose headline was 'Worth it: FBI admits it paid $1.3 million to hack into San Bernadino killer's phone.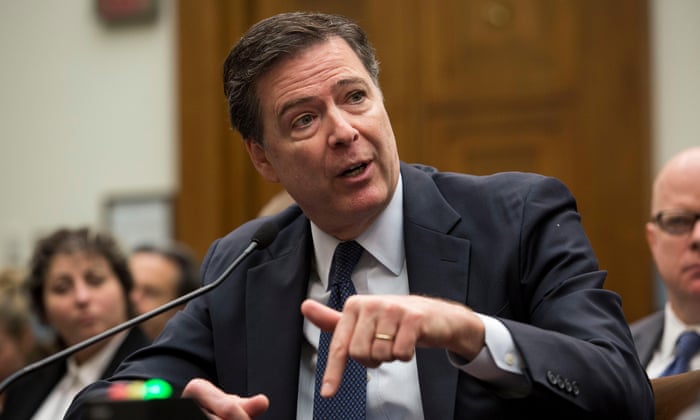 James Comey, FBI Chief in service
'What is the technology behind the iPhone 5C?
On the 2nd December 2015, Syed Farook along with his wife Tashfeen Malik led attacks in San Bernadino in California, US. In those attacks, 14 people died. This makes the San Bernadino attack the second deadliest after the September 2001 attack.
Afterwards, the FBI got Syed Farook's iPhone but was not able to hack into the device for more information on the attacks and investigation. That is how the FBI sought help from Apple, and the latter did not want to help, which led to the famous row.
The FBI was able to hack the iPhone that Apple did not want decrypted
Post a Comment
Article of the Day
As so many people are doing various things to break the Guinness De Record, an Omani man named Maher Al-Barwani decided to travel the entire world by using his motorbike. The sad thing is that his country, Oman is not helping him through.
Most Read News