Like son like father: Harvey Neville Joins Manchester United at 16
Posted By: Patience Rutayisire - On:27/06/2018
Harvey Neville has followed in the footsteps of his father Phil by signing a contract with Manchester United.
The 16-year-old midfielder, who will now link up with the United Academy, has shared a photograph of himself signing the agreement via Instagram.
He wrote: "I am very proud and excited to have signed for the club I have supported my whole life @manchesterunited."
Neville previously played at United as a junior before moving to Manchester City and then to Valencia when his father took up a coaching position with the Spanish club.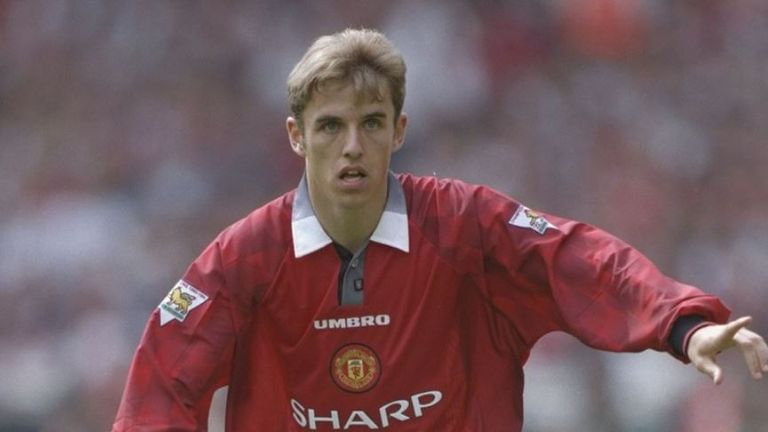 Phil Neville made 263 appearances for Manchester United
Phil Neville, 41, and his brother Gary were members of United's famed 'Class of 92' which enjoyed considerable success under the management of Sir Alex Ferguson.
He also played for Everton and earned 59 caps for England and is currently manager of England Women.
Phil Neville wrote: "Proud of you @harvey.neville. Go follow your dreams!"
Post a Comment
Article of the Day
As so many people are doing various things to break the Guinness De Record, an Omani man named Maher Al-Barwani decided to travel the entire world by using his motorbike. The sad thing is that his country, Oman is not helping him through.
Most Read News