Rayon Sports FC to be dethroned out of Rwanda Premier League
Posted By: Patience Rutayisire - On:25/06/2018
The battle for 2017/18 Azam Rwanda Premier League title winner has gone into the day of the season.
The winner to dethrone Rayon Sports FC will be decided on Wednesday when the final match day 30 of the season will be played across the country.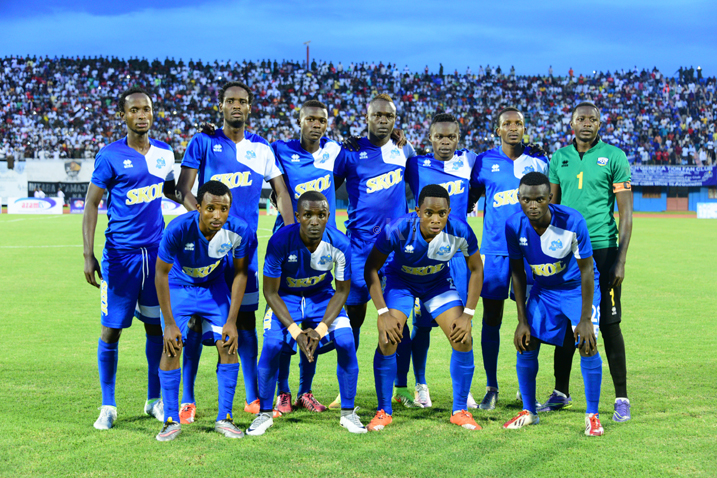 Two clubs dominant and 16-time winner APR Fc and AS Kigali who are aiming to win the league title for the first time are in contention for the title and earn a spot to represent Rwanda at next year's CAF Champions League.
Both clubs are separated by only three points with APR Fc on top of the summit with 63 points while AS Kigali follows in second spot with 60 points after 29 matches played by both sides.
APR FC has won 18 matches, drawn 9 and lost 2 matches respectively while AS Kigali has 18, drawn 6 and lost 5 matches respectively
Should APR Fc falter in Rusizi and lose to Espoir Fc and AS Kigali wins away in Musanze Fc, then the Kigali City Sponsored side will be crowned champions.
However, if APR Fc maintains their winning streak regardless any result between Musanze FC and AS Kigali in Musanze District, APR FC will be crowned champions of the Azam Rwanda Premier League for a 17th consecutive time.
On the same day, Rayon Sports Fc, Etincelles FC and SC Kiyovu will be battling to finish inside the top four. Rayon Sports FC who play away to Marines Fc are already guaranteed a place in the top four regardless the final match of the season following their third-ranked position with 51 points.
Etincelles FC who will be away to relagation-battling side Gicumbi FC are placed fourth with 48 points, two points ahead of SC Kiyovu who will be playing away to Amagaju Fc.
Mukura VS and Gicumbi FC are on brink of joining Miroplast Fc in the relegation zone. Miroplast FC who face Sunrise FC on the final day of the season are the first side to be assured of returning back to second division league. They are ranked 16th with 18 points in 29 matches played this season.
Between Gicumbi Fc and Mukura VS, one club will join the second division league for the 2018/19 season. Gicumbi FC who face Etincelles FC on Wednesday are ranked 15th with 27 points in 29 matches played while Mukura VS are 14th with 30 points following their 0-1 loss to SC Kiyovu on Sunday.
APR FC has won 18 matches, drawn 9 and lost 2 matches respectively while AS Kigali has 18, drawn 6 and lost 5 matches respectively.
Post a Comment
Article of the Day
As so many people are doing various things to break the Guinness De Record, an Omani man named Maher Al-Barwani decided to travel the entire world by using his motorbike. The sad thing is that his country, Oman is not helping him through.
Most Read News