Prince Harry engaged to Actress Meghan Markle
Posted By: Patience Rutayisire - On:27/11/2017
Prince Harry has got engaged to Meghan Markle.
The 33-year-old royal is to wed the American actress in spring 2018, after popping the question earlier this month. The happy news was announced in a royal statement issued by the prince's father, Prince Charles. It stated: "His Royal Highness, the Prince of Wales, is delighted to announce the engagement of Prince Harry to Ms. Meghan Markle.
"The wedding will take place in Spring 2018. Further details about the wedding day will be announced in due course." His Royal Highness and Ms. Markle became engaged in London earlier this month. "Prince Harry has informed The Queen and other close members of The Royal Family."
Prince Harry has also sought and received the blessing of Ms. Markle's parents. "The couple will live in Nottingham Cottage at Kensington Palace."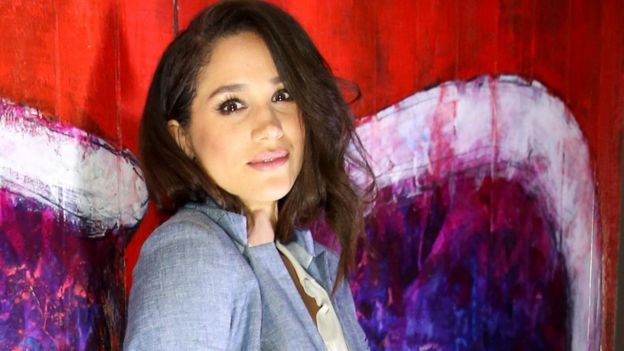 Ms Markle met Prince Harry through mutual friends in London in July 2016
Meghan's parents, Thomas Markle and Doria Ragland, have wished the couple, who have been dating for around 16 months, a "lifetime of happiness" together.
They said in a statement: "We are incredibly happy for Meghan and Harry. Our daughter has always been a kind and loving person. To see her union with Harry, who shares the same qualities, is a source of great joy for us as parents.
"We wish them a lifetime of happiness and are very excited for their future together."
To celebrate the happy news, Harry and the 36-year-old actress, who recently quit her role in legal drama 'Suits' ahead of an expected engagement announcement – will take part in a TV interview, which will be broadcasted today.
Kensington Palace tweeted: "Prince Harry and Ms. Meghan Markle will appear for a photo call at Kensington Palace later this afternoon. Stay tuned!
"The couple will also take part in a broadcast interview to be aired this evening UK time."
Post a Comment
Article of the Day
As so many people are doing various things to break the Guinness De Record, an Omani man named Maher Al-Barwani decided to travel the entire world by using his motorbike. The sad thing is that his country, Oman is not helping him through.
Most Read News